Trainees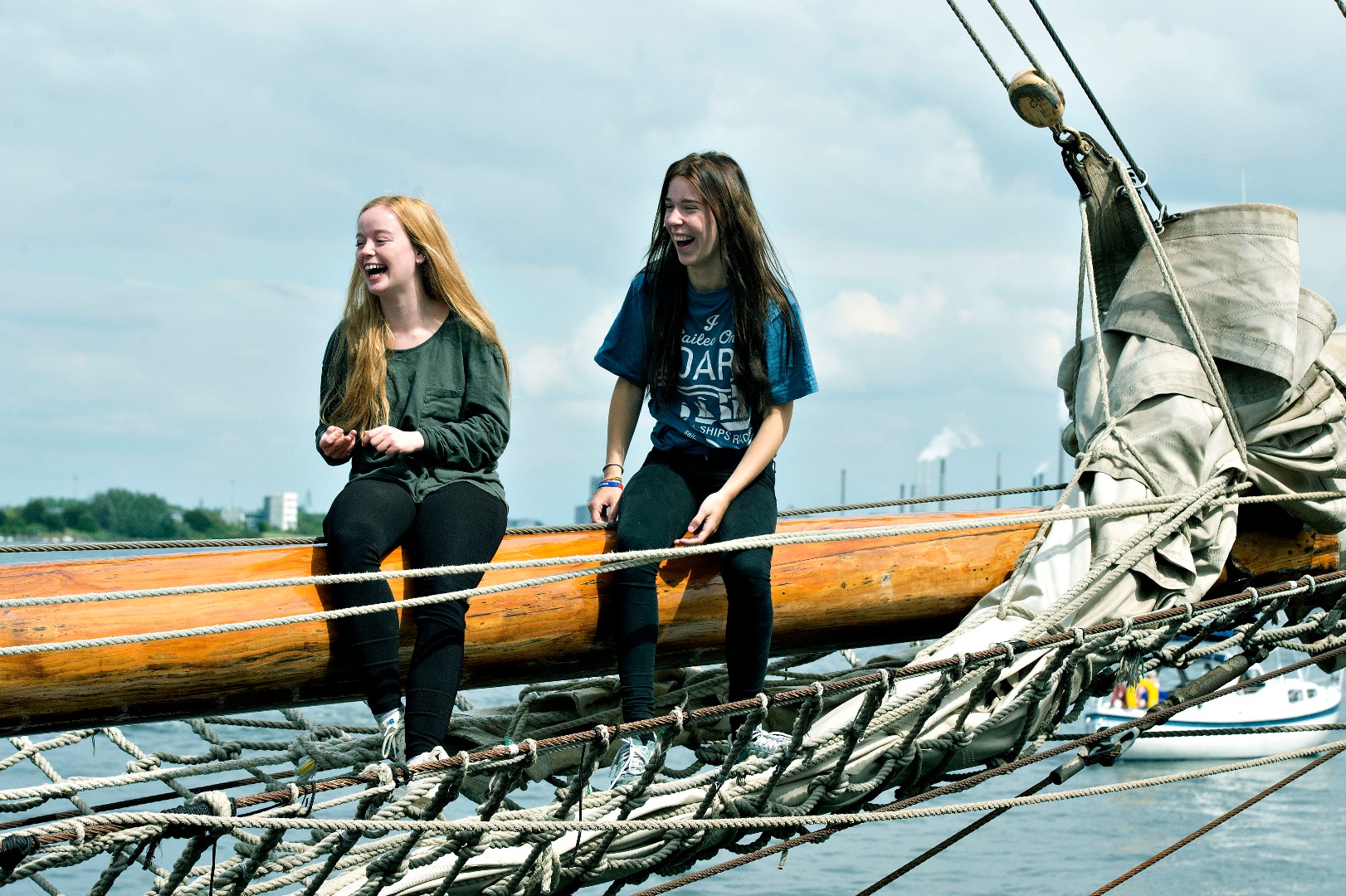 Trainees
The Tall Ships Races are far more than a city festival with spectacular vessels, music and entertainment. At the heart of the event is the element of strengthening the skills and competences of young people through sail training.
In fact, each year thousands of young people between the ages of 15 and 25 years from all over Europe join one of the many vessels that participate in The Tall Ships Races as trainees.
In addition to participating in the exciting race that is The Tall Ships Races, as trainees, the youngsters will join the permanent crew on board and are allowed to experience the life and the duties that it entails.
On board the ship, the youngsters are assigned to teams and alternate between ship duties and leisure activities. The tasks range from everything from navigating and operating the ship, being on the deck, cooking, sailing, cleaning and climbing the masts to many hours spent in the company of other youth's from other countries and cultures.
In 2019, Aalborg will recruit 150 trainees that will take part in the race leg from Aalborg to Fredrikstad.
For more information about trainees contact Mette Matthiasen Larsen, tel. + 45 9931 1514 or email: mlar@aalborg.dk